Happy Holidays
from the DLF Team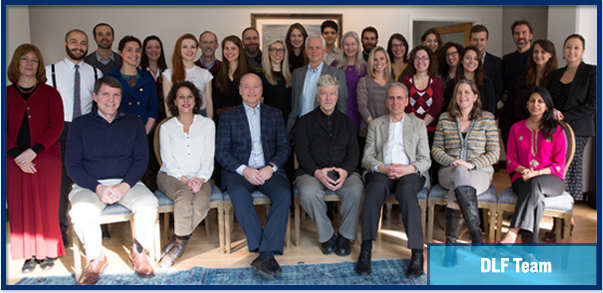 Nearly nine years have elapsed since our founding in 2005, and thanks to our supporters, our outreach and impact have expanded exponentially. Each year, the David Lynch Foundation provides Transcendental Meditation programs to tens of thousands of at-risk youth in hundreds of underserved schools worldwide. We are working with veterans and first responders who suffer from the nightmare of post-traumatic stress (PTS), women who are survivors of domestic violence, adults and children coping with HIV-AIDS, and many others whose lives and hopes are dashed by trauma and stress. In fact, thanks to the generosity of our compassionate donors, we have been able to provide scholarships for over 300,000 adults and children in 35 countries to learn to meditate!
Helping Women and Children in Need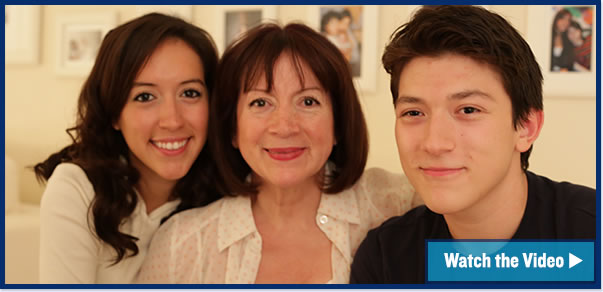 Our Women's Initiative programs are profoundly transforming lives and helping to heal and empower victims of domestic violence. In this past year alone, also with the support of our generous donors, we have partnered with the New York City Family Justice Centers (a public-private partnership of the Mayor's Office to Combat Domestic Violence), the Crime Victim Treatment Center of St. Luke's Roosevelt Hospital (the largest and most comprehensive hospital-based victim assistance program in New York), and the Somaly Mam Foundation (a housing and work skills training community for sex slavery survivors in Southeast Asia).
Serving Those Who Have Served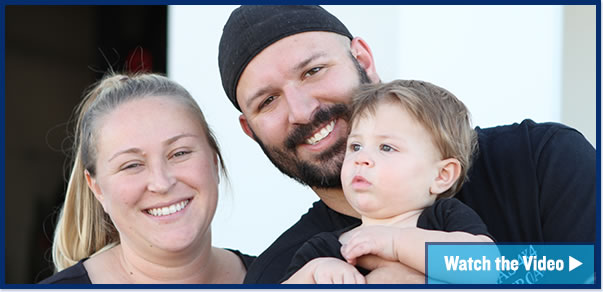 Operation Warrior Wellness (OWW), the armed services and veterans division of DLF, addresses the pervasive, epidemic levels of emotional and mental devastation suffered by our nation's servicemen and women. Over the past year, OWW has extended and strengthened its core partnerships with Save a Warrior (offering an integrated approach to rehabilitation for veterans struggling with PTS and suicide), Dwight D. Eisenhower Army Medical Center (a 125-bed medical treatment facility on the grounds of Fort Gordon), and Norwich University (the oldest private military college and birthplace of ROTC), in addition to forging new collaborations with respected VA medical centers and military treatment facilities. The initiative has helped to transform the lives of hundreds of men and women struggling against post-traumatic stress, depression, substance abuse, and suicidal tendencies.
Creating Quiet in the Classroom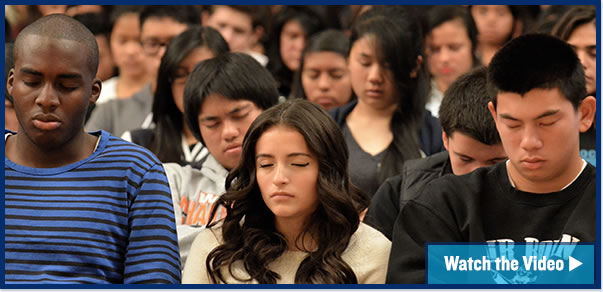 At the core of all our initiatives is the Quiet Time program, which empowers students with the practical, evidence-based Transcendental Meditation technique to overcome stress, improve health, enhance learning readiness, and raise academic performance and graduation rates. The transformational results of Quiet Time have inspired public, charter and private schools throughout the United States and worldwide—including throughout Latin America, Africa, and the Middle East—to adopt the program.
Looking Three Years Ahead in the U.S.
Bringing Transcendental Meditation To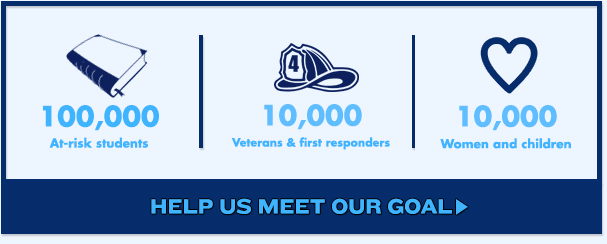 You are vitally important to the future of the David Lynch Foundation—and all the good works we aspire to do all over the world. With your ongoing support, we are prepared to teach the TM technique, over the next three years, to 100,000 at-risk students; 10,000 veterans, active-duty personnel and first responders; and 10,000 women and children who are survivors of domestic violence.
So whether you are a longtime supporter of the David Lynch Foundation, or whether you are donating for the first time, please give what you can today, so that together, we can transform countless lives from within. Your fully tax-deductible gift will enable us to expand our outreach and share the truly life-changing gift of Transcendental Meditation with people all over the world in need.
Wishing you and your loved ones a happy, healthy, and prosperous 2014.
With warmest regards,
Bob Roth
Executive Director