HONOREES
2018 Humanitarian Awards
The David Lynch Foundation is tremendously honored to recognize two Women of Vision with the 2018 Humanitarian Award. The Humanitarian Award honors individuals or organizations who, through their wisdom, conviction, life experience, actions, and resolve, change the lives of our world family for the better.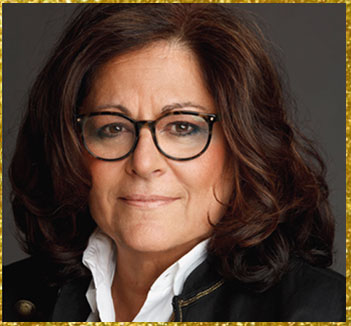 FERN MALLIS
International Fashion and Design Consultant
Hailed as the award-winning creator of New York Fashion Week, Fern Mallis has been called an industry titan, doyenne, and The Godmother of Fashion. As the creator and host of premiere conversation series Fashion Icons with Fern Mallis at New York's prestigious 92nd Street Y, Mallis assembles an incredible roster of guests for her now signature in-depth interviews, including Calvin Klein, Donna Karan, Tommy Hilfiger, Tom Ford, Michael Kors, Diane von Fürstenberg, Polly Mellen, Marc Jacobs, Vera Wang, Oscar de la Renta, André Leon Talley, Bruce Weber, Bill Cunningham, Valentino, Leonard A. Lauder, Tim Gunn, Victoria Beckham, Rosita and Angela Missoni, Alexander Wang, and Christian Louboutin, to name just a few!
A founding board member of the Design Industries Foundation Fighting AIDS (DIFFA), Mallis has also served on the Board of The Partnership for the Homeless and created their "Furnish a Future" program. She was also instrumental in the creation and success of The Heart Truth's "Go Red For Women" initiative" for women's heart disease. She was integral to the creation and worldwide licensing of Fashion Targets Breast Cancer — a campaign that has generated well over $100 million in donations for hundreds of breast cancer organizations worldwide. She also led two editions of the highly successful fundraiser "7th on Sale," which grossed more than $8 million for AIDS charities.
Mallis is currently President of her own fashion and design consultancy, formed to "advise, consult and create," working with international and domestic fashion, lifestyle and design companies on branding, image, creative business strategies, and event production. She is on the Board of Directors for FIT Foundation in New York and Tara Jewels in Mumbai, India, and serves on the Advisory Boards of AhaLife, ORDRE, 8, Dia&Co, and other emerging companies.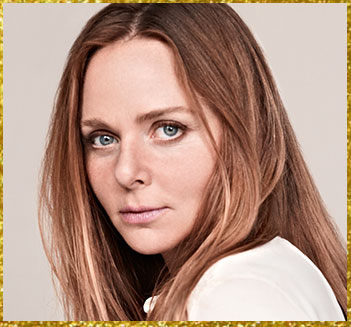 STELLA McCARTNEY
Designer
Born and raised in London and the English countryside, Stella McCartney graduated from Central Saint Martins in 1995. She launched her own fashion house under her name and showed her first collection in Paris in October 2001. A lifelong vegetarian, McCartney does not use any leather or fur in her designs. Her collections include women's ready-to-wear, accessories, lingerie, eyewear, fragrance, and kids. The company now operates 52 freestanding stores in such locales as Manhattan's Soho, London's Mayfair, Milan, Tokyo, Shanghai, and Beijing. Most recently, McCartney debuted her first menswear collection under her eponymous brand label.
2018 Courage Awards
The David Lynch Foundation is pleased to honor a recent graduate of our Women's Health Initiative with the 2018 Courage Award. The Courage Award honors individuals or organizations who have overcome considerable adversity to heal the traumas of life and develop their own creative potential, while uplifting the quality of life for all around them.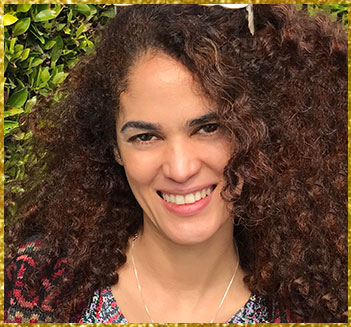 LEYBE DIAZ
Scholarship Recipient, Women's Health Initiative
Leybe Diaz is a multi-disciplinary artist creating engaging public work through sculptures and large-scale murals. She is the creator of the international site-specific art projects "Art as a Tool to Create Development" and "Art+Development," which have taken place in more than 21 different rural communities where locals have participated in the creative process. Her art conveys joy, human strength, social change and a celebration of life.
As a teen, Leybe and her mother faced severe domestic violence when her father became mentally ill. She was eventually forced out of her home despite saving her mother's life, and nearly losing her own. With help from her art teachers and mentors, she was able to graduate and receive a full scholarship to Altos de Chavon / New York's Parsons School of Design.
But soon after college, Leybe began suffering debilitating flashbacks to her prior trauma, leading to hospitalization and a diagnosis of late-onset post-traumatic stress disorder (PTSD). After undergoing extensive therapy, she learned Transcendental Meditation through a gift from the David Lynch Foundation. She found, quite immediately, that her acute stress and anxiety levels decreased significantly, her depression lifted and her energy and creativity flourished again.
Leybe refused to allow trauma and abuse to derail her life, and she has become an extraordinary model of resilience and strength. We are honored to present Leybe Diaz with the David Lynch Foundation 2018 Courage Award.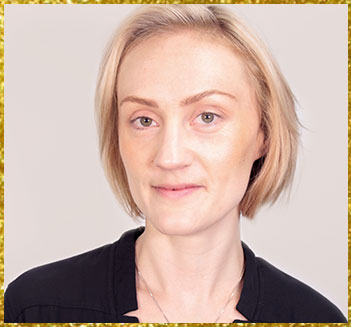 AMBER WILKERSON
Scholarship Recipient, Women's Health Initiative
Amber Wilkerson says she never thought, "What will I be when I grow up?," but rather, "How am I going to survive?" Amber was born in California, but due to her parents' involvement with drugs and alcohol, she constantly moved from family and friends' homes until setting out on her own at 16.
Amber eventually moved to Florida and became pregnant while in an abusive relationship with the child's father. Throughout a multi-year custody battle, she struggled with fear, unworthiness and self-doubt as she strove to provide the best environment for her daughter. But thanks to New York's Family Justice Center, she discovered TM. Now having practiced the technique for two years, she says she has more patience and empathy as a parent, and more focus and clarity about the most important things in her life.
"It changed my demeanor," she says. "Meditating prepared me to go down a different path and provide an example for my daughter." We are honored to present Amber Wilkerson with the David Lynch Foundation 2018 Courage Award.
Host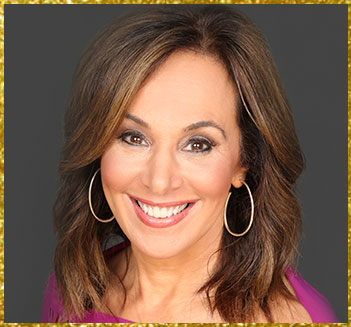 ROSANNA SCOTTO
Co-Host, Good Day New York
Rosanna Scotto is the co-host of "Good Day New York." She has been a member of WNYW-FOX 5 News since 1986.
A Brooklyn native, Scotto began her career in television at WTBS in Atlanta, where she was a reporter for two local programs and an associate producer of the station's evening newscast. She returned to her New York in the early 1980s as a reporter for WABC's "Good Morning New York," which later became "Live with Regis and Kathie Lee." After a year with "Good Morning New York" and "The Morning Show," Scotto joined WABC-TV's "Eyewitness News" as a reporter, where she remained until she joined FOX 5.
Scotto has won three Emmys for anchoring the "FOX 5 News at 10" and "Good Day New York." She is the winner of the 1995 New York State Associated Press First Place Award for her report, "New York Survival Guide," as well as three Associated Press First Place Awards, and two special Associated Press Award nominations. In addition, Scotto has received a host of honors and awards for her community service work and dedicates much of her time to the Rosenthal Center for Addiction Studies and Heartshare Human Services.