Creating Peace & Academic Excellence at Semillas Community Schools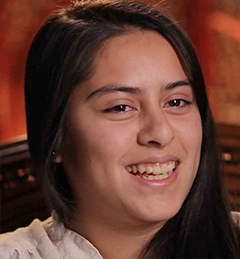 "When you live in a world where violence is a daily reality, every day is a hard day. If we're not able to find solutions, these children may be lost," says Minnie Ferguson, Co-founder and Director of Education at Semillas Community Schools, the first international baccalaureate school in southeast Los Angeles. According to Marcos Aguilar, Co-Founder and Principal of Semillas, the DLF Quiet Time Program provides just such a solution: "Transcendental Meditation has...created a sense of autonomy in how the children heal themselves." Watch the story

Psychology Today Reports "Meditation Reduces PTSD Symptoms"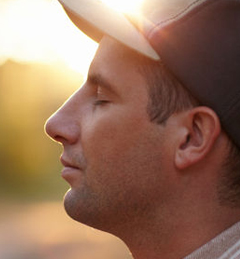 Psychology Today reports that TM helps service members to reduce, or altogether cease, their use of pharmaceutical drugs and gain relief from symptoms of PTSD. "After one month, 83.7% of the meditators had stabilized and reduced, or stopped their use of psychotropic drugs to treat their PTSD conditions," reports Psychology Today's Christopher Bergland. Mr. Bergland also observes that research has discovered zero negative side-effects from TM practice. Read the story

Bob Roth Presents at Prevention Magazine's 3rd Annual Summit
DLF Executive Director Bob Roth spoke at the opening night of Prevention Magazine's third annual summit in mid-January. "Stress destroys life and it's toxic," says Mr. Roth. "If we make the time twice a day to meditate, the results are remarkable and deliver an inner-calmness, ease, peace and state of happiness. Transcendental Meditation protects and regenerates the body. It's very cleansing and the feeling of awakening and resilience is very purifying." Read the story

Flying Lotus and Jon Hopkins Perform at Music Hall of Williamsburg in DLF Benefit Concert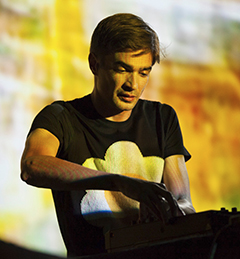 Flying Lotus, two-time Grammy Award-nominated electronic musician, DJ, and rapper based in Los Angeles, joined forces with Jon Hopkins, British electronica musician nominated for the 2013 Mercury Prize, to host a benefit concert at the Music Hall of Williamsburg on January 29 for 750 fans. All proceeds supported the work of the David Lynch Foundation. View the photo album

Help Us Reach People in Need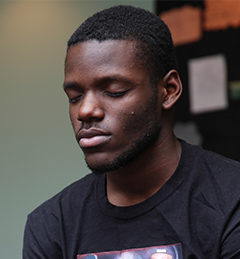 "Before TM, I had F's on my report card. Now I have A's and B's. I don't want to walk out of class anymore because now I know what I want to do with my life," says Nassir, a meditating high school student. Through your support, we can reach thousands of inner-city youth like Nassir, women and children who have been victims of domestic violence, and veterans with post-traumatic stress and their families. Help us share the life-changing gift of TM with people in need. Make a gift

Questions? Contact Marie Connolly at +1-212-644-9880 or marie@davidlynchfoundation.org
Copyright 2016, David Lynch Foundation. All rights reserved.