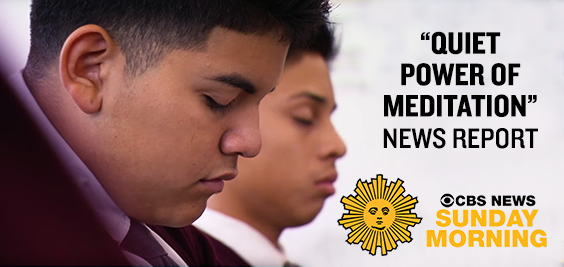 Dear Friend,
Happy New Year!
I have some great news that bodes well for the David Lynch Foundation's work with at-risk youth in the coming year.
In their very first broadcast of 2016, the nationally-acclaimed CBS News Sunday Morning featured the Transcendental Meditation (TM) technique, our Quiet Time Program, and an interview with David Lynch in their "cover story."
To view the entire 8-minute segment, "Quiet Power of Meditation," click here.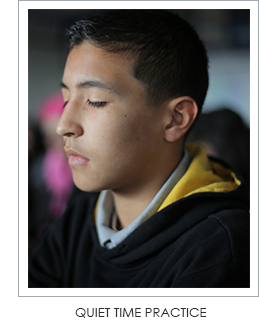 This past year has been the best in our 10-year history. We continued to expand our programs for urban students in underserved schools, veterans suffering from PTSD, and women and children coping with domestic violence. We also funded three new independent research projects studying the impact of TM on veterans, inner-city youth in Chicago, and helping people suffering from alcohol addiction prevent relapse.
We are deeply committed to the expansion of this crucial work in the coming year!
School principal Jennifer Garcia, who was featured in the CBS segment, may have said it best when she described her meditating students: "Kids are calm, and they're not taking stuff out on each other. And they're really engaged in wanting to be helpful with each other. It's a different place."
Wouldn't it be so deeply fulfilling if children everywhere could attend such a "different place" when they go to school? The only roadblock is the funds needed to provide a living wage for our team of dedicated young Quiet Time teachers who have made teaching meditation to at-risk adults and children their life's profession. Your support is, as always, essential to helping make this happen.

Thank you for appreciating the value of meditation in your own life. And thank you in advance for helping us share these same benefits with people who often need to meditate the most with your special gift today.
With my best wishes,

Bob Roth